Danas je Comi i meni godišnjica braka. Treća. Hiljadu i kusur dana od kada smo se venčali na Coney Island plaži. Bez popa i matičara. Devet svatova i nas dvoje.
Pre toga smo osam godina bili zajedno. Sve vreme smo znali da ćemo se jednom venčati, ali nismo žurili. Doduše, jednom se jesmo zamalo venčali. U Las Vegasu. Bio nam je trip da nas u nekoj fejk crkvi venča fejk Elvis. Onda smo videli koliko jadno sve to izgleda uživo pa smo odustali. Godine su prolazile, ja sam se ložio na pokretanje biznisa, Comi je stvarala scenografije i puno smo putovali. Onda smo te 2016. nekako spontano počeli da osećamo da je došlo vreme da se venčamo. Bez nekog posebnog razloga, prosto smo oboje poželeli da se to desi. I onda se desilo. Evo kako je bilo.
Comi i ja smo drugu godinu za redom u Njujorku. Šopingujemo u jednoj od onih američkih robnih kuća u kojima je sve na rasprodaji. Razbacana odeća na sve strane i iscepane ambalaže. Vidim crno sintetičko odelo sa aplikacijama mrtvačkih glava. Toliko je kičerica da mi je do jaja. Zovem Comi da vidi. Kažem joj da bih ja u tom odelu voleo da se venčam. Da izgledam kao neki pirat koji se skrasio. Comi se smeje. Kaže mi da ga probam i ja odlazim u kabinu. Pantalone pritiskaju stomak taman koliko treba, a sako mi je kao saliven. Izgledam zgodno u ovom odelu. Izlazim iz kabine. Kaže Comi da sam lep. Kupujem odelo. Nema potrebe da zaprosim Comi. Zašto da je pitam da se uda za mene kada znam da hoće. I ona zna da ja hoću da se ženim čim sam kupio odelo.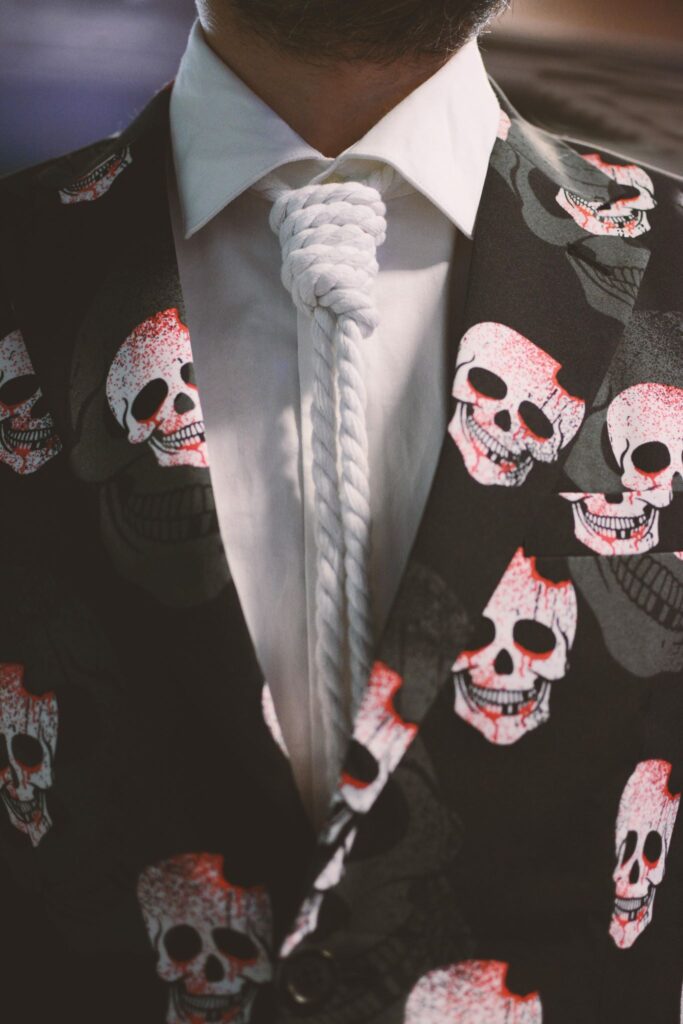 U danima koji slede Comi razvija koncept venčanja. Može da bude spontano, ali kontrolisano spontano. Ako sam ja pirat, onda je venčanje na plaži. Ako je venčanje na plaži, ona će biti morska sirena. Ako već tako budemo izgledali, onda je jedina plaža koja dolazi u obzir – Coney Island, dom najludjeg starinskog luna parka, freak show predstava i godišnje parade morskih sirena, omiljene zabave njujorških trandža. Comi preko neta kupuje srebrnu haljinu sa šljokicama. U crnačkoj radnji nalazi zelenu periku. U starinarnicama kupuje vrećice školjki i osušenih morskih zvezda, pa uz pomoć žice i kineskih lepkova napravi sebi krunu.
Proučavamo zakonsku regulativu za sklapanje braka u Americi. Može da te venča gradski činovnik ili bilo koji sveštenik koji je upisan u registar. Zakoni o religiji su toliko liberalni da svako može da osnuje crkvu i svako može da bude sveštenik. Što je još ludje, ta crkva ne mora fizički da postoji, može da bude i virtuelna. Nalazimo na netu jednu takvu crkvu – American Marriage Ministries. Izdaju sertifikate svakome ko želi da venčava ljude. Potrebno je samo da se složiš sa njihova tri načela: da svako bez obzira na rasu, pol, religiju i seksualno opredeljenje ima pravo da se venča, da svako ima pravo da izabere ko će da ga venča i da svako ima pravo da venčava druge ljude ukoliko to želi. Slažemo se sa sva tri načela.
Pozovem svog njujorškog druga Nenada da ga pitam da nas venča. Znamo se od detinjstva. Odrasli smo u istom naselju u Obrenovcu. Godinama nesebično pomaže srpskim imigrantima da se snadju tamo u tudjini. I mene je spašavao jednom kad sam pre desetak godina najebao u Njujorku, ali to je priča za neku drugu priliku. Sve u svemu, jako dobar tip. Šokiran je pozivom, ali pristaje. Kupujemo mu sveštenički sertifikat za 35 dolara. Kada serifikat stigne, Nenad odlazi u City Hall da se registruje. Tamo ga pitaju koja mu je pozicija u crkvi. On se zbuni i pita na koju crkvu misle. "Gospodine, doneli ste potvrdu da ste sveštenik u crkvi American Marriage Ministries." "A, to. Pa, onda sam na poziciji sveštenika." Upisuju ga u registar, i moći će doživotno da venčava ljude. Nakon toga Comi i ja vadimo dozvolu za venčanje. Prosta procedura. U opštinski komp upisujemo svoje podatke, štikliramo da nismo trenutno u nekom braku i da nismo rod. Prozivaju nas da dodjemo na šalter i daju nam "marriage licence". Papir koji ćemo, nakon venčanja, popuniti i poslati im ga nazad.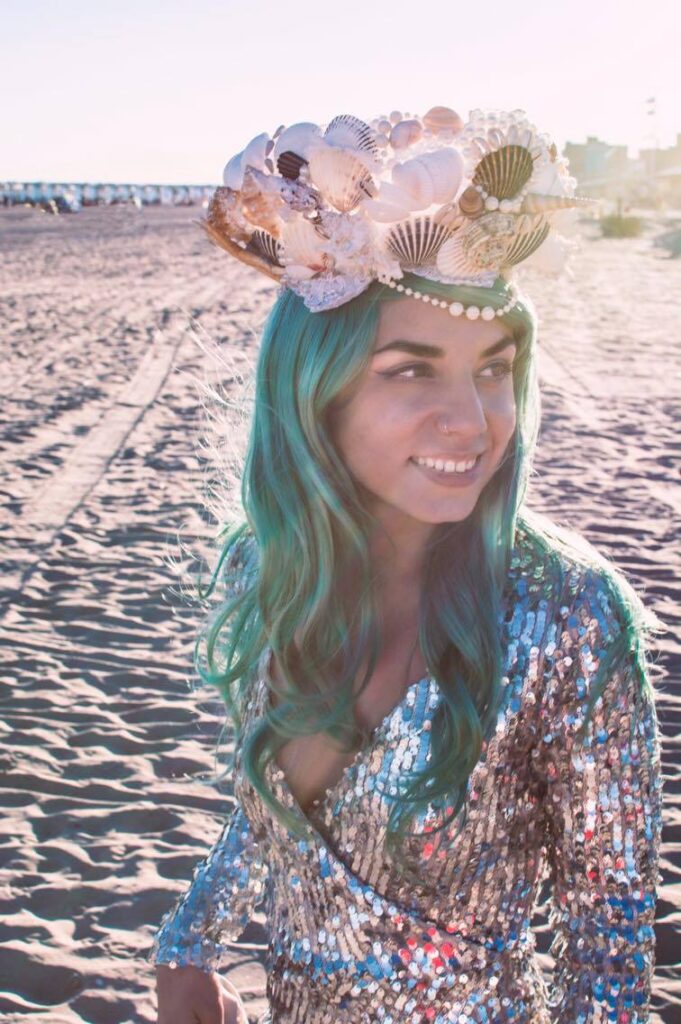 Isprobavamo svadbene autfite. Comi se ne svidja da mi kravata ima isti patern kao sako i pantalone. Odlazi kod Hindusa u radnju, kupuje konopac i umesto kravate mi pravi omču. Dobar fazon. Imaću foru za one što tvrde da život prestaje kad se oženiš: "Znam brate, zato sam se ja i ženio sa omčom oko vrata." Da unesem malo zabave u muška opšta mesta.
Kornelija tih dana prolazi kroz Njujork i svraća nam u goste. Cimamo je da nam odradi svadbeni foto sešn. Iphone peticom. Na Coney Islandu se po najvećoj vrućini i vlagi oblačimo u sintetiku od glave do pete i poziramo na šetalištu, u luna parku i na plaži. Zaustavljaju nas deca i pederi da se slikaju sa nama. Kornelija je odradila sjajan posao i žao nam je što se vraća u Srbiju i neće prisustvovati venčanju.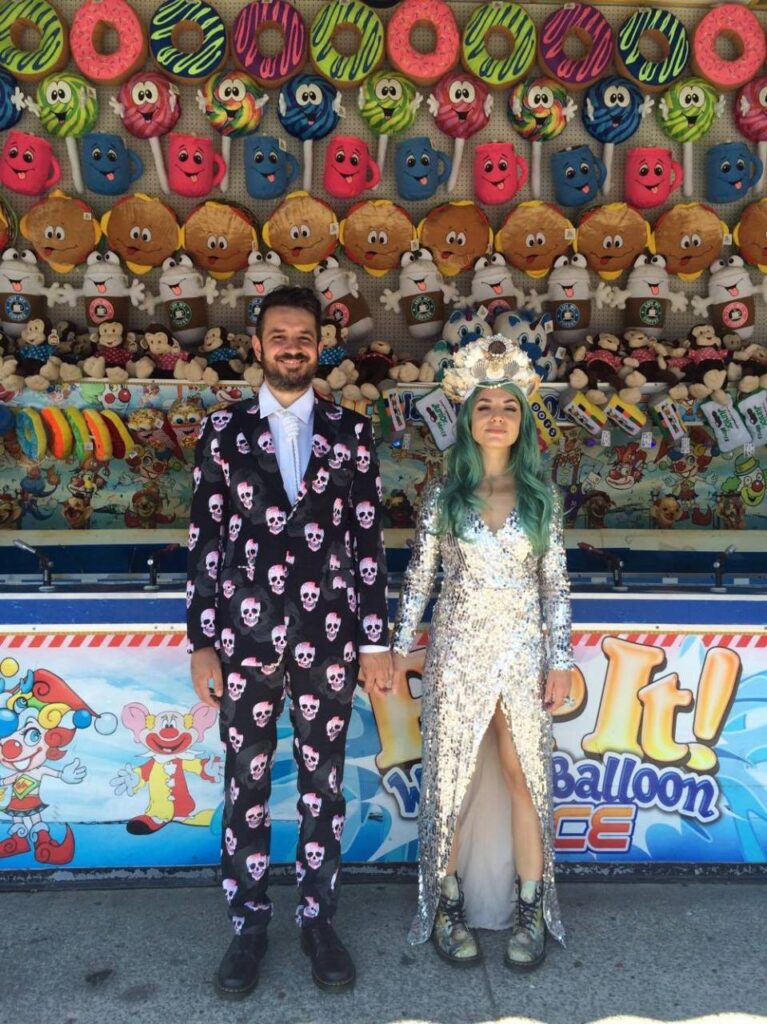 Venčanje smo zakazali za ponedeljak. Dan za nove početke. Dok čekamo metro ka Coney Islandu pozovem ćaleta preko Vibera. Kažem mu da sam krenuo da se ženim. Ćale se rasplače. To mi utera knedlu u grlo. Podseti me da danas, uprkos našem ležernom stavu i smešnoj garderobi, radimo jednu veliku i važnu stvar. Podelim taj osećaj sa Comi. Kaže da se i ona oseća isto. Na Coney Islandu čekamo Nenada. Pojavljuje se nakon desetak minuta. Pantalone sa tregerima, bela košulja i šešir iz Paname. Kaže da mu je frka. Hoće da popije par piva pre nego da počne ceremonija. Odlazimo u bar na šetalištu uz plažu. Javljamo svima koje smo pozvali na venčanje da dodju tamo. Polako pristižu i pridružuju nam se u cirkanju. Aleksandra i Dragan, koji treba da fotkaju venčanje, nas požuruju. Da uhvatimo lepo svetlo.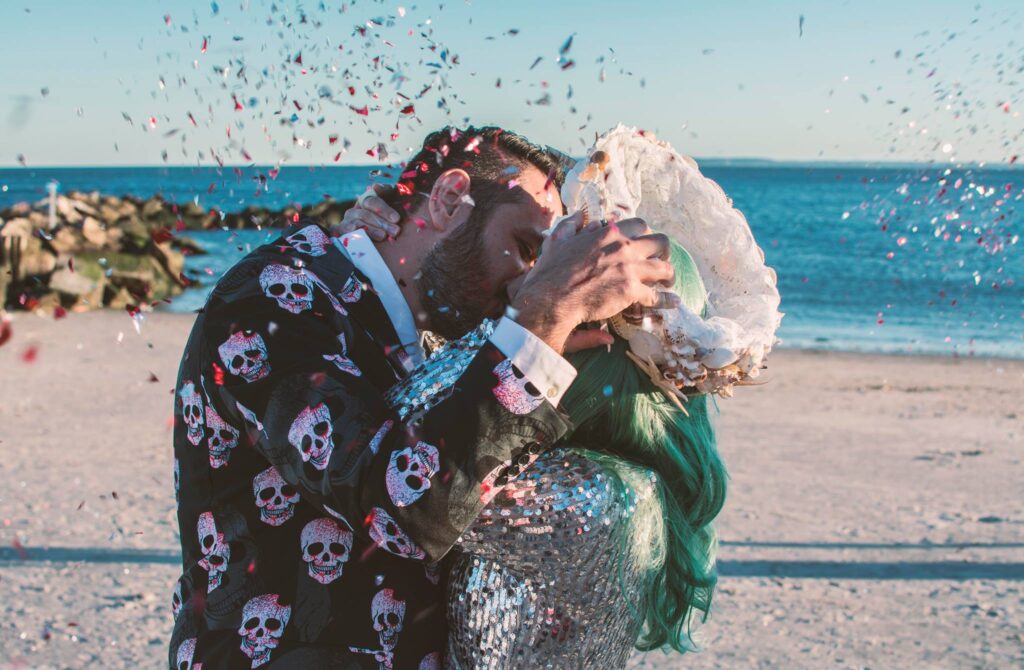 Izuvamo se i kroz pesak se spuštamo ka okeanu. Comi zove roditelje na Viber video call i spušta telefon u pesak, tako da mogu da nas vide. Mašu nam iz Aleksinca. Otvorili su vino i nazdravljaju našem venčanju. Nenad je ucirkan. Pravi predugačak uvod, pa mu dajem znak da se ubrza. Otvara fasciklu i čita reči Duška Radovića o braku. Comina brada počinje da drhti. Rasplakaće se svakog trenutka. Nenad prvo nju pita da li stupa u brak sa ovde prisutnim Aleksandrom. Kroz suze mu kaže "da". I ja kažem "da". Bez suza. Poljubac i konfete u vazduhu. Ljudi oko nas su srećni. Naši drugovi iz Srbije koji su igrom slučaja u Njujorku i naši drugovi iz Srbije koji više nisu iz Srbije zbog Srbije.
Burme smo naručili preko Etsy-a, ali još nisu stigle. Zato ritual stavljanja prstenja menjamo ritualom spajanja peska. Šakama uzimam pesak na kojem je Comi stajala i ubacujem ga u teglu. Onda i Comi radi istu stvar sa peskom na kojem sam ja stajao. Zatvaramo teglu i zajedno je mućkamo. Havajski ritual koji je Comi pronašla na netu.
Ana Ćurčin nam je u svatovima. U Njujorku crpi inspiraciju za novi album. Nekoliko dana pre venčanja nas je pitala koja je naša pesma. Sada sedi u pesku sa gitarom i svira nam je. "Home" od Edwarda Sharpea. Anin melanholični glas uz veselu hipi pesmu. Idealan saundtrek za zalazak sunca iznad Coney Islanda.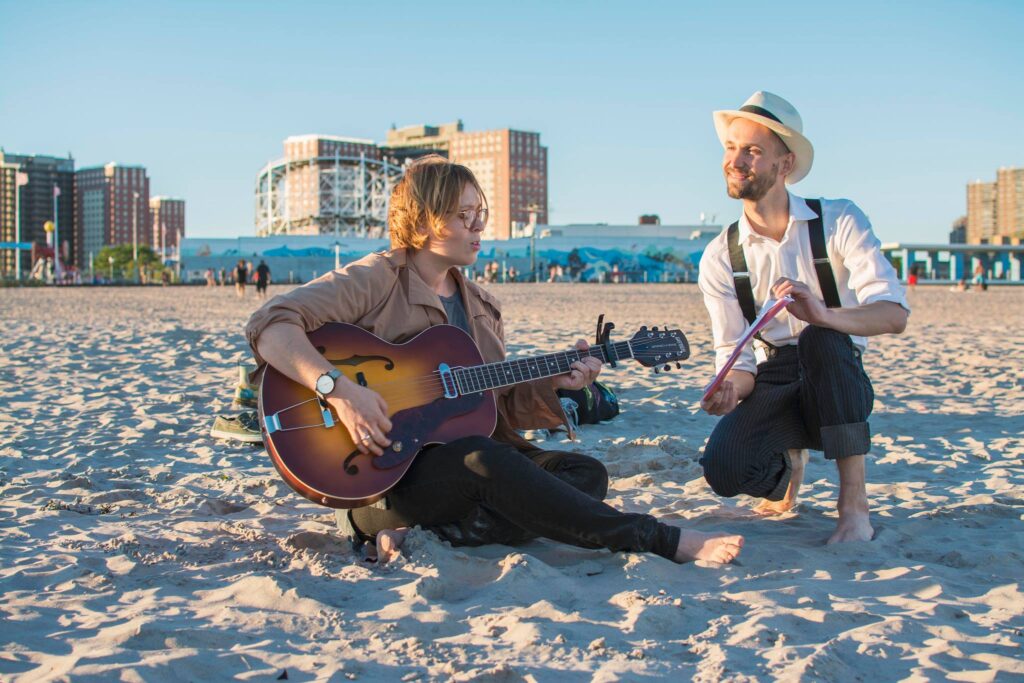 Vodimo svatove na pivo u Coney Island Brewery. Tamo stižemo u trenutku kada zatvaraju lokal. Vide nam autfite i skontaju o čemu se radi. Predlože da nam natoče brda piva u plastične čaše, naplate u kešu i ostave nas u bašti. Idealno. Zamole nas i da zatvorimo kapijicu za sobom kada budemo odlazili. Uz pivo popunjavamo dozvolu za venčanje. Potpisujemo se nas dvoje, "sveštenik" i Sneža kao svedok. Jedina od nas koja nije turista, ilegalni imigrant ili imigrant u procesu sredjivanja papira. Odlazimo u čuveni Nathan's na burgere. Tamo ucirkan uzimam onion ring i stavljam ga na Comin domali prst. Pevam Jašarovu pesmu dok to radim. Kupio sam zlatne burme, jedna tebi druga meni. Posle svadbe krenućemo u nov život zagrljeni.
Jašar je odsvirao fajront. Nema dugih žurki do pola noći u Njujorku. Moraju ljudi da rade. Ucirkani mladenci se stepenicama penju ka N vozu. Mladoženja oseća mešavinu euforije i zadovoljstva zbog uspešno obavljenog posla, a mlada gleda u obod svoje srebrne haljine i kaže: "Baš sam isprljala krajeve, ko zna da li će hteti da mi refundiraju pare oni iz Asosa kad je budem vratila."